by Milos Itic on May 3, 2012
Last version of very popular painting, "The Scream" of Norwegian expressionist painter Edvard Munch (1863-1944) sold for $120 million at  on 02. 05. 2012. It has been setting a new record as the most expensive piece of art ever sold at auction.
This piece of art was being sold by Norwegian businessman Petter Olsen, who was a keeper of this painting over 70 years, actually his father Thomas was very good Munch friend, protector and neighbor. There have been 7 buyers. "The Scream" easily eclipsed the old auction record held by Picasso's "Nude, Green Leaves and Bust" which went for $106.5 million at Christie's two years ago.
Hammer came down and Picture "The Scream" was sealed. The buyer was anonymous and he won the auction via telephone bidding, was not identified by Sotheby's.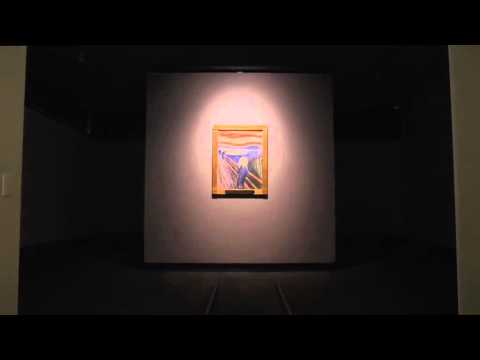 Three other images of "The Scream," including two, which were stolen and later recovered, are in museums in Norway. Two are in Edvard Munch Museum, and one is in Oslo National Gallery. In a period from 1893. to 1910. he made 4 similar painting named "The Scream". This painting over time became a symbol of anxiety and pain of man of modern society. This version of painting is unique because of many reasons. Some of this are: original light wooden frame and words of a poem which inspire Edvard to make this wonderful painting.
I was walking along the road with two friends. The Sun was setting — 
The Sky turned a bloody red
And I felt a whiff of Melancholy — I stood 
Still, deathly tired — over the blue-black
Fjord and City hung Blood and Tongues of Fire 
My Friends walked on — I remained behind
shivering with Anxiety. I felt the great Scream in Nature
"The Scream" and Edvard Munch beat Pablo Pikaso "Nude, Green Leaves and Bust" and "Boy with a pipe" and Alberto Giacometti "Walking Man" and set a world record.