by Milos Itic on March 2, 2012
Everybody know the song "Solitary Man" and a lot of version of it. There is a film. And good one. With Michael Douglas. From 2009. Michael Douglas is the man in black. With him, there are soem great actors and acting too: Susan Sarandon, Danny DeVito and Jesse Eisenberg.
Johnny Cash was known as "The man in black" because of his tendency for wearing all black stuff. Michael Douglas' character Ben Kalmen spends most of the film wearing black clothing and only occasionally wears anything except black.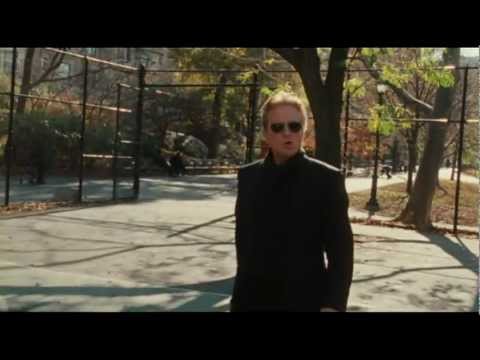 "He's tender and sweet and smart and funny and a million things that you aren't. "
Ben Kalmen: "I was once, honey. It doesn't last."
Solitary Man focus on Ben Kalmen (Michael Douglas), an at one time rich, highly-successful "honest" New York car dealer who got trapped and prosecuted, and lost all of his money and most of his respect in the ensuing years-long legal battle. He did evade jail, however. The movie begins when his long-time doctor said to him that he doesn't like his EKG and orders major diagnostic tests for him…
Film "Solitary Man" shows Michael Douglas at his very best, it's one of the best performances of his career. Cynic, arrogant, energetic, he is antihero but he's a likable person. He is combination of Del Boy and Casanova
"You can't cheat death, Benny. Nobody can, no matter how many 19-year-olds you talk into your bed."

"There is nothing noble in failure"
Dark comedy with great Douglas as a '70s-style antihero and Danny DeVito – one of the ordinary good mans. Ben – Man without ethics and moral, knowing the true meaning of the word "friendship", walking on the streets of NewYork in this great film.