by Milos Itic on March 19, 2012
There is different movies, but "Mulholland Dr." is something else. This review contain the spoilers.
Mulholland Dr., one of the most famous, art recognized and critic more less accepted is this great nightmarish piece of art. This film is famous of:
Great female homosexual scene: Naomi Watts and Laura Harring
2002 nominated for oscar – Academy award for  Best Director David Lynch
Betty (Naomi Watts) moves to L.A. to make it big in Hollywood. Soon she meets Rita (Laura Elena Harring), completely stranger, in her bathroom. Rita's lost her memory have amnesia. She has no clue who she is. She takes her name, Rita, from a "Gilda" poster in the bathroom. So the two set out to discover who Rita really is. Conciness and mind, dreams and reality. Nightmare. Start of a bizarre journey.
Motivated by her rage and possessiveness, Diane hires a hit man to kill Camilla. After that is done, she is overcome by loneliness and slips into an unconscious fantasy vivid world where she lives the life she wants to. Diane is then awakened. In her conscious state she is haunted by what she has done.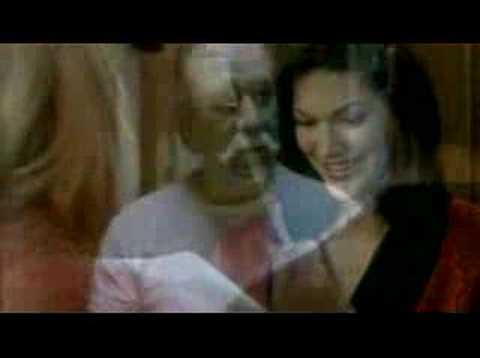 Sometimes imagine needs to be reality then we need something to justify it
Without compromise, everyone will make perfect choice
Waitress named Diane
Brutal reality and safe dream sanctuary
Question your own sanity in many ways
Reminders of borders between dreams and reality
Rita Hayworth can be perfect roommate
50s dance/jitterbug contest, elderly couple applauding her
Everything is count on in the back of our mind
Dark messengers for lost soul
Hollywood is run by weird underworld figures that are quiet but ruthless
True face of brutal Hollywood – Actors dreams destroyed
Relationship which turns sexual into darkness
"She is the girl"
Hollywood director facing problems with the local mafia
Human desires, emotions, dreams, obsessions, tears and fears
Deviant human behavior, hunt for success, for commercial certification
Big house with big garden
Dream or nightmare (Mind Directed)
Club Silencio
Artistic cinematic expression
You will find usually Lynch symbolism "box, key, cowboy". This legacy symbols,  he borrows from many of his films. Lynch give you the keys for his twisted idea and you will be Hercule Poirot in surrealistic world and  Twilight Zone surroundings. Noir ghost detective story, unusual camera movement and angles,  brilliant, enigmatic, indescribable, great piece of art, high intelignt (only for over 130 IQ), complicated puzzle driving for the cinema lovers and Lynch fans. Find and draw your own conclusion in this great cinema puzzle.