by Milos Itic on December 6, 2011

"I've got nothing to say to you. I'm Mr. Nobody, a man who doesn't exist. " I ask myself more often, is it enough this only 1 life we have? 1 is like 0. If we have 100 lives, is this be enough?
This is the fourth feature film of  Jaco Van Dormael. Finally someone brave and genius to carry out this very serious subject and theme. The film is difficult to describe as it does not follow a traditional narrative structure
Nemo, main character, is an old man, 118 years old,  full of secrets. Basically, the film shows the different mind version's of a man's life depending upon the his decisions at different points of his life time.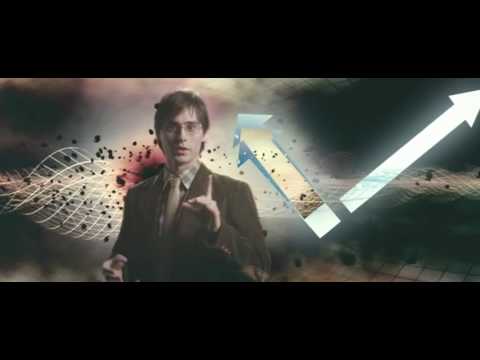 Film starts with Mr. Nobody, Nemo Nobody, who is now 100 years old. As I say he is the last mortal on earth in 2092, and he is about to die. Nemo tells a story of a lifetime, of his many lives, many paths, many destinies. This genuinely mind blowing movie is an experience revolving around the belief of choice, the importance or worthlessness of decisions, a complex story that questions randomness, and what our lives are made of. Chess game, that would lead us to different paths and follow dissimilar existences Online Pokies. Nemo in some situations asks the coin to help him, which side of existence to choose. They are many questions: Choices, their meaning, why we choose this or that road through our lives, their consequences, whether we are aware of them of not. There were scenes set in the year 2092 that were absolutely stunning.
"Nemo is Latin for "nobody". It was the name that Odysseus gave the Cyclops. "
Soundtrack is also very interesting: "Mr. Sandman", "Everybody" and "Where is my mind?" the very famous songs with a lot of remakes. The great classical music score is directing and conducting by Pierre Van Dormael, which is his last one.
"The central character's name is Nemo, which when spelled backwards is 'omen', a foretelling of the future. His main love interest is Anna and his daughter is Eve, both of which are the same when read in reverse. "
Meaning and passion of Mr. Nobody is much more than philosophical sci-fi film. It's all about individual choices, destinies, astrophysics, dreams and memories.
"Sometimes people call me Mr. Craft. C-R-A-F-T. Can't Remember A Fucking Thing"
Mr. Nobody is a brilliantly orchestrated masterpiece, nice cinematographic experience, memorable surrealism, vivid moments of memory, intellectual and visual interactive with viewers with surreal and magic style of Jaco Van Dormael.