by Milos Itic on February 20, 2012
The Film magic in its nice view. It's silent night on a Paris bridge. A beautiful girl leans over Seine River with handfull of tears in her eyes and a deep longing to drown her sorrows. Out of nowhere someone,  a knife thrower who needs a human target for his show, takes an interest in her. He is Gabor. She is Adele.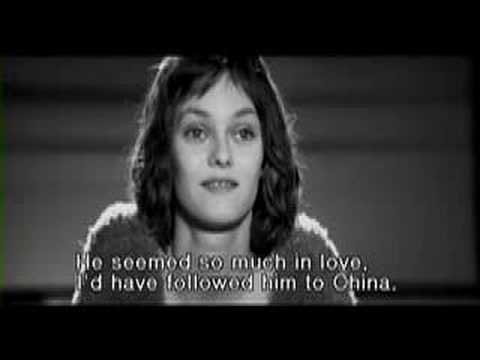 One more great achievement of French director Patrice Leconte. I like film from 1989, Monsieur Hire, this one is also really great. This his approach, I can call poetic magic realism in post modern cinema. Another his attempt to describe and illustrate search for soul and sexual fulfillment. This beautiful black and white love story is a great moment of present day cinema that leaves you with that deeply happy feeling, that cinema sometimes seems to have forgotten to raise that kind  of films.
Vanessa Paradis and Daniel Auteuil are a perfect matches for the roles. Great choice.
Pure Cinema magic, deep sense of humor, great acting, nice dialogues, beautiful cinematography and two tragic characters in modern life.
Great music and soundtrack "Who Will Take My Dreams Away?"  in a famous scene of knives throwing: